Mz. Quymn is the mother of Dr. Quymn and the grandmother of Nancy Quymn and Drew Quymn.
Character
Edit
She is seen in a flashback during Dr. Quymn, Medicine Woman where she was in a relationship with Colonel Gentleman and having an affair with Jonas Venture Sr..
Episode Appearances
Edit
Some fans postulate that Dr. Quymn is the daughter of Dr. Jonas Venture, Sr.
Her character is based off of the Marvel Comics Character Silver Sable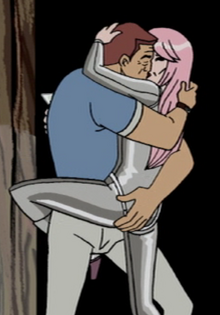 Ad blocker interference detected!
Wikia is a free-to-use site that makes money from advertising. We have a modified experience for viewers using ad blockers

Wikia is not accessible if you've made further modifications. Remove the custom ad blocker rule(s) and the page will load as expected.