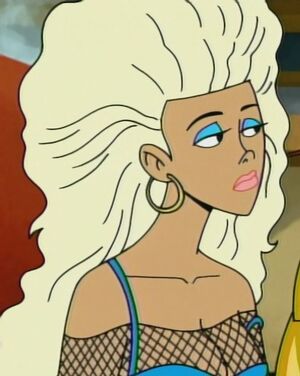 Character
Edit
Jollyrancher82 is a young girl that the Monarch met on "The Livejournal". She thought that he was into cosplay and didn't realize that he was really a super-villain and The Monarch was his real name. They met at a restaurant for a double date with Dr. Girlfriend and Phantom Limb, in order to make Sheila jealous. Halfway through the date, however, she left in tears due to The Monarch's crass inconsiderance of her and lunatic ravings at Dr. GF and Limb.
Episode Appearences
Edit
Ad blocker interference detected!
Wikia is a free-to-use site that makes money from advertising. We have a modified experience for viewers using ad blockers

Wikia is not accessible if you've made further modifications. Remove the custom ad blocker rule(s) and the page will load as expected.